---
Stena is a hand-blown glass carafe which makes use of the thermal function of natural soapstone. The perfectly fitting contact surface of the stone and glass transmit coldness.
A chilled drink is kept cold on the stone frozen before use.
When Juliana had the feeling that people were becoming more and more alienated from nature, she wanted to share her own connection to it by creating something that would bring the outside inside. A part of nature into home. Stena creates a direct connection and interaction between people and nature. One harnesses the power and function of nature by utilizing the storage capacity and thermal function of soapstone.

The individual shape of the sculpture arises during glass blowing when the fluid glass nestles around the angular contours of the natural piece of stone. The combination of the rough, unworked stone and the fragile-looking glass, exudes a grace and beauty that makes the carafe a sculptural event even when empty. Every piece is handmade and unique.
natural soapstone combined
with mouth blown glass

Unique Pieces
Various Sizes
Released: 2019

-> go to shop
---
AWitF

(A Walk in the Forest)
2022





Nature is a central theme in Julianas' work. By studying textures, structures and colours from nature and by observing, discovering and collecting, she approaches natural forms and found objects and translates them into new works.

The technique Juliana uses on the objects helps her to get into a hyper-focused state. The term hyperfocus describes a special state of intense concentration. In the case of attention deficit disorder, it can often be observed that those affected can devote themselves extremely intensively and persistently to tasks that are of particular interest.

A Walk in the Forest is a series of ceramic sculptures which can be used as vases.
Every piece is handmade and unique.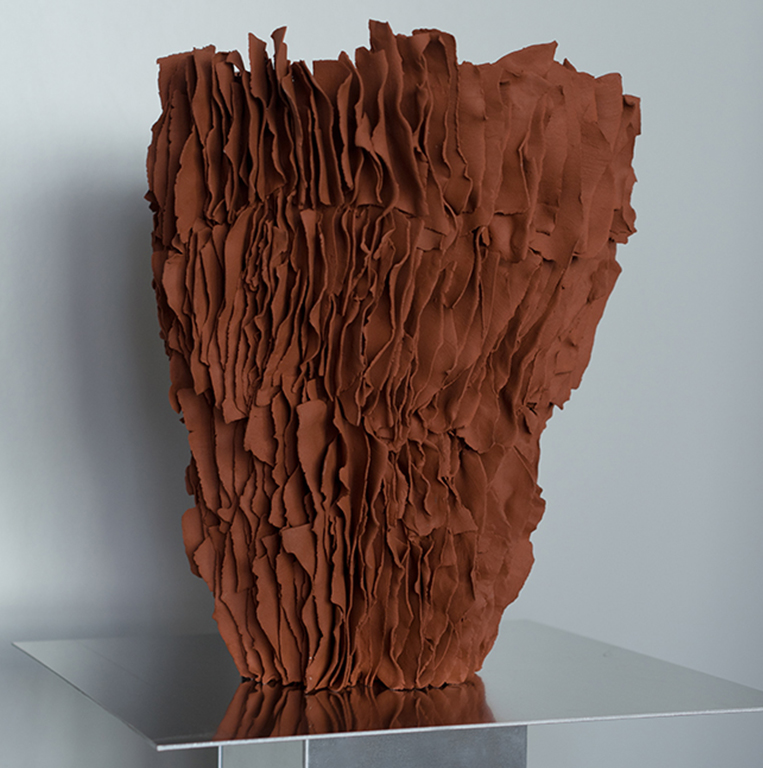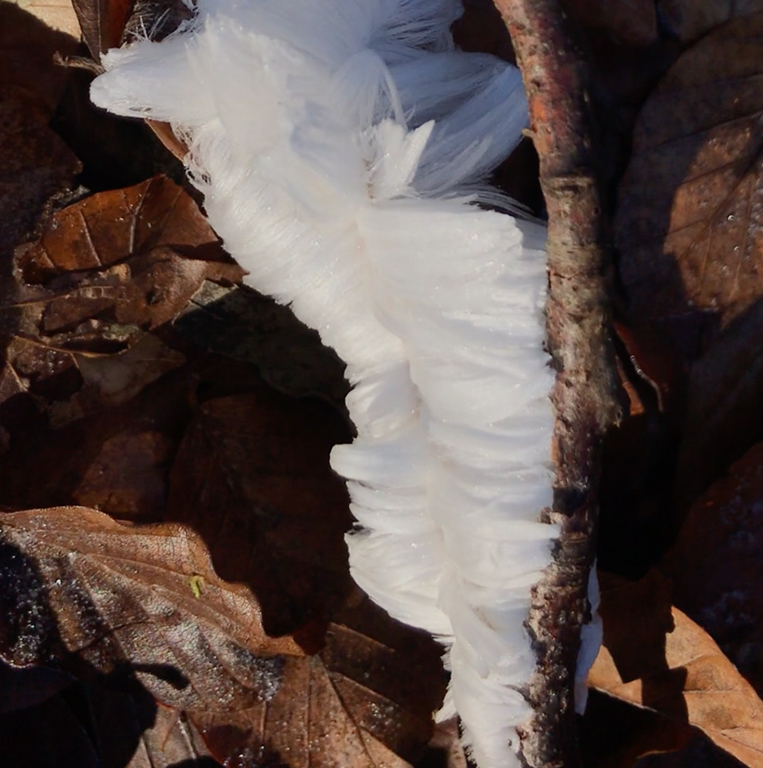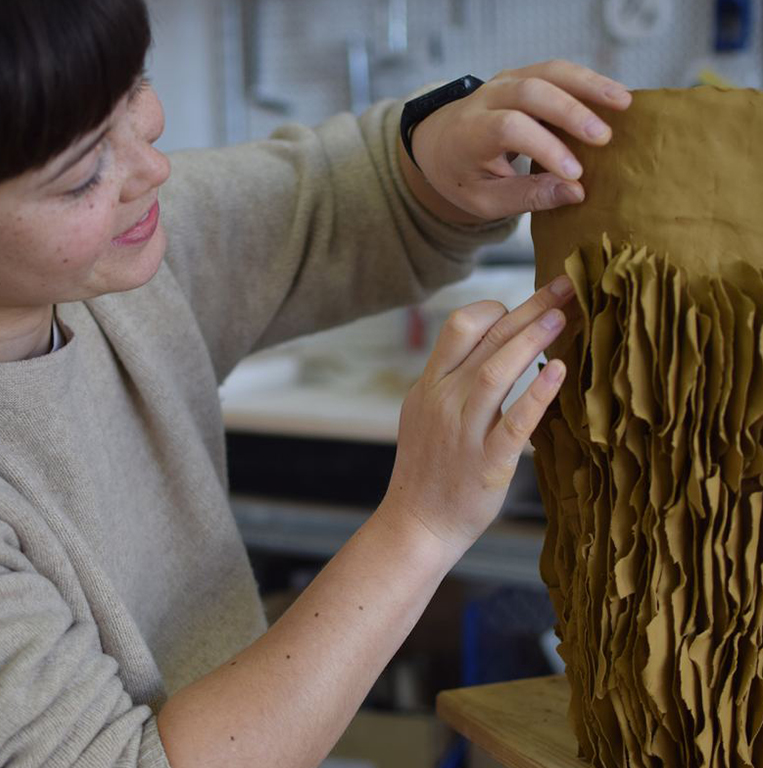 ceramic sculptures
various sizes
unique pieces
released: 2022
-> go to shop
---
Hybris
2019

The urge of mankind to dominate nature will eventually lead to nature dominating mankind. In this work, the materials manifest a contest between human work and nature's resilience: ubiquitous man-made materials come up against organic matter and the most primitive life forms confront high-tech materials.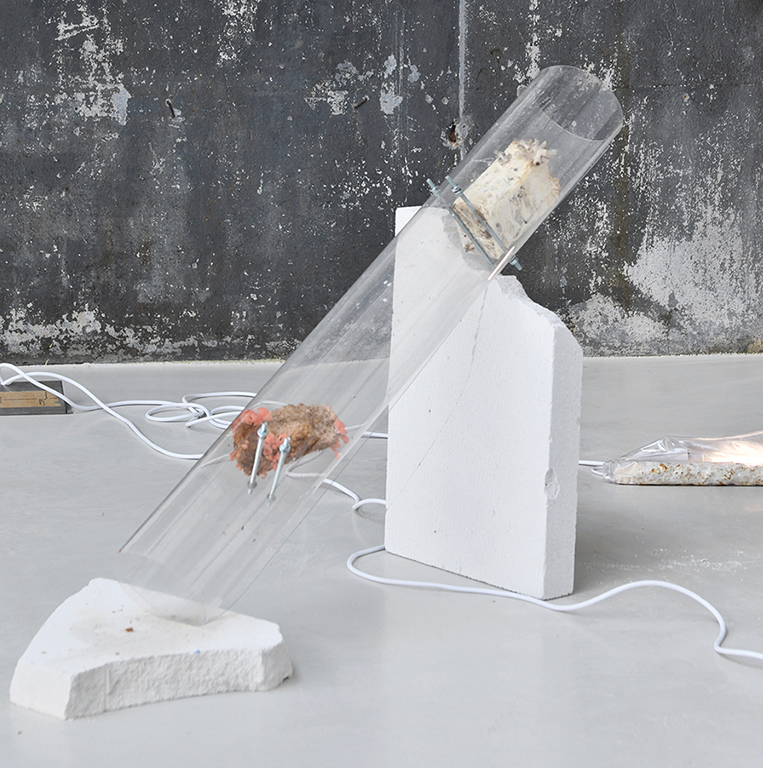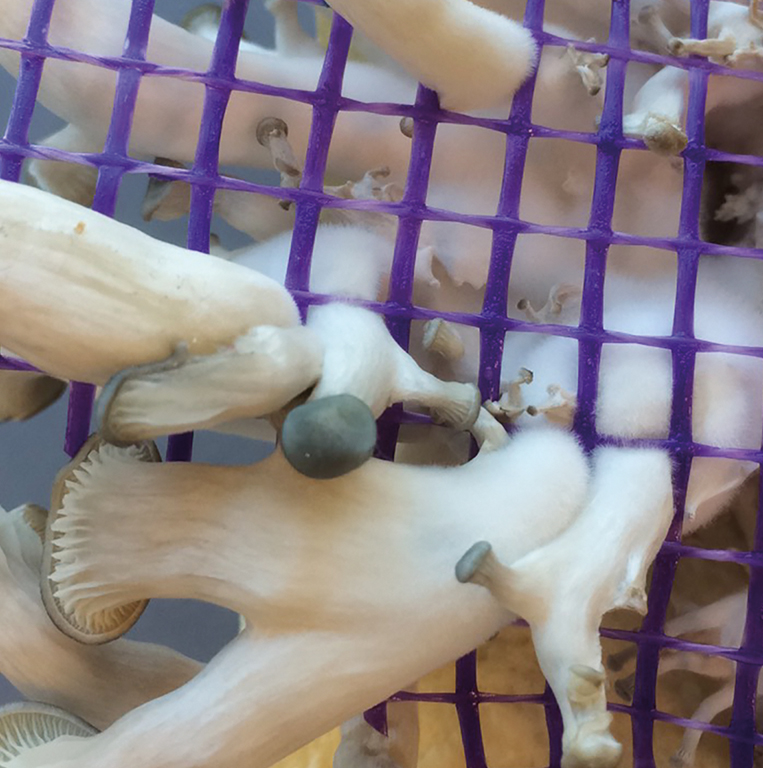 spacial installation
various sizes
released: 2019
material: mycelium, funghi, wire, artificial light, stones, screws, plastic